3rd International Symposium on Qigong in Italy
"I'm a Qi being!"
Inner Consciousness for a Better World
Presenters
M. Maria Luisa Vocca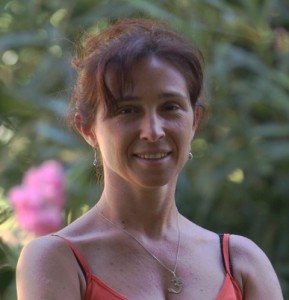 www.qigongdao.it
The Symposium will be chaired by Maria Luisa Vocca, sinologist and expert Qigong operator (Wai-Qi and Nei-Qi), President of the Nei Dao (the Inner Way) Association and Italian representative at the World Congress of Qigong. Maria Luisa Vocca teaches Qigong classes and professional Qigong operator courses in Rome. Awarded as "Italy Qigong Master of the year" at the 15th World Congress of Qigong in 2013, held in San Francisco (USA), together with some of the top Qigong masters of the world.
Information on Maria Luisa Vocca:
Sinologist, University degree on Oriental Languages "cum laude" in Rome, she studied Chinese, Japanese and Tibetan languages.
She studied Chinese Medicine, Tibetan Medicine, has a diploma in Iridology, Shiatsu, Foot reflexology, and she studied in depth various energy techniques to work and practice on body health, from different ancient cultures.
Founder and President of "NeiDao - The Inner Way" Association.
Italian representative at the World Congress of Qigong, based in San Francisco USA.
Member of the Council in the "International Research Institute on health, wellness and longevity" based in China.
Founding member of the Examination board for Qigong of the National Italian Organization of Qigong professionals (OTTO).
Qigong Master and Operator since the year 1994
Recent Projects and Cooperations:
Cooperation and Participation in CARE for Cocaine Addicts: since 2012, organizes and manages the Qigong laboratories in the residential phase of the project, where qigong practice is used together with psycotherapy. The project is still going on (website http://www.carelazio.it/)
Cooperation in the development of a project to support Medical operators, health carers, cancer patients and their relatives, together with the Oncologist Dr. Stefano Magno, on the Cancer Dept. of the Rome Gemelli Hospital. Under the same Organization, Maria Luisa Vocca takes part in the Health Village for "Race for the Cure" of Rome.
Organization and activation of Qigong courses in Public schools of different levels, to support Teachers, Operators and Students, in the management of anxiety, depression, lack of self-esteem, to improve concentration, to solve postural problems, or respiratory problems,
Presentation of Qigong projects to large Companies, to activate internal courses for employees, to insert relaxing breaks for them to recover from stress and stress connected problems. With the NeiDao Association she proposes practice techniques to use in the office for helping posture, breathing, digestion and blood circulation.
M. Qin Xiping

www.shourinji.net
Born in Xi'an in Shanxi province in 1958, started to train Shaolin Qigong and martial arts at 8 years old and entered the Songshan Shaolin temple at 16 years in order to study Zen Buddhism. Chosen as the 34th Grand Master of Shaolin Temple at 21 years old he has been teaching Shaolin Qigong and martial arts in Japan from 1994. He's the only person in the world who is authorized to teach Shaolin secret Qigong by Shaolin Temple outside the Songshan Shaolin Temple. In 2000, he succeeded using Qigong Anesthesia in extracting teeth for the first time in the world. Subsequently he won the highest awards at previous Qigong congresses, most notably at the 8th World Congress of Qigong.
M. Maho Saito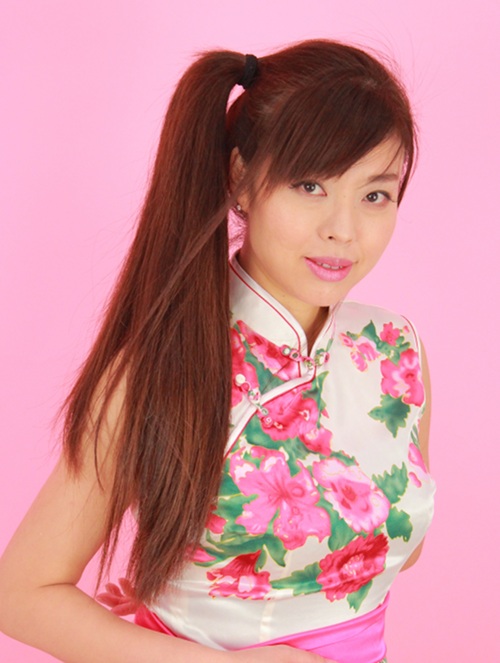 www.shourinji.net
Maho Saito has been studying under the 34th Grand Master of Shaolin Temple Qin Xiping since 2005. From 2008 She started teaching Shaolin Qigong and Kung-fu in Japan as Master and is charge of executive director of All Japan Shaolin Temple Qigong Association. In 2011 She got a Chinese national license of practitioner of TCM in Beijing, China.
She has a 1 year old son now, and is acting specially for health and beauty of women caring for children and by practicing Shaolin Qigong.
Effie Chow PhD, RN, LAc, creator of the method "Chow Medical Qigong".


www.eastwestqi.com
Qigong Grandmaster Effie Chow, PhD, RN, LAc grew up in small town in British Columbia where she witnessed family and friends routinely practice TCM using food, herbs, acupuncture, cupping, moxa, Qigong, Tai Qi with some dramatic and life-saving results. Ethnic prejudice in the 1940s discouraged these practices and Dr. Chow went into nursing in the 1950s; quickly becoming aware of the revolving door concept: people going in and out of the hospital, never getting better. After the premature death of her father from a side reaction to medication, Dr. Chow commenced a 10 year search and study of TCM and Qigong in Hong Kong, Taiwan, Canada and the US, witnessing many "miracles".
Taking the best of both systems, she founded the "East West Academy of Healing Arts" in 1974. Today, Dr. Chow teaches TCM and Qigong internationally, and maintains a clinical practice that specializes in critical cases including stroke, cancer, Parkinsons "where all else has failed" using her original Chow Integrated Healing System/Chow Medical Qigong.
Dr. Chow has pushed forward as a tireless Qigong/TCM advocate from the radical front line to the policy-making boards for national and international health care systems. Her "claim to fame" was getting acupuncturists out of jail in the 1970's while simultaneously helping to write the California Acupuncture legislation. From "springing jailbirds" in the 1970s to being appointed in 2000 by President Clinton to the White House Commission on Complementary and Alternative Medicine Policy (WHCCAMP), she is a widely recognized spokesperson for Qigong and TCM, health promotion and wholistic health. In 2007, Dr. Chow was named as one of the Pioneers and Leaders of Oriental Medicine in the USA. She is founder and chair of the World Congress on Qigong and Traditional Medicine now in its 12th year.
Dr. Steven K.H. Aung is a pioneer in the integration of western, traditional Chinese and Complementary medicine. His efforts have helped to make Alberta in Canada an active centre in the field of integrated and complementary medicine. His unique approach to medicine, combined with the remarkable compassion he brings to all that he does, has made him a highly respected teacher, researcher and physician. He spends time every day meditating and offering blessings for his patients, a practice that helps him approach his work as a physician in the spirit of love and compassion. He teaches both these disciplines, thus allowing him to share traditional Chinese concepts of wellness, balance and harmony with people from across Alberta and around the world.
Dr. Stanley Ngui is the 23rd generation of the Ngui family. Since the age of four, he has studied with his father and various Masters of Qigong and Traditional Chinese Medicine. His education includes a Master level in Qigong, Doctor of Philosophy in Traditional Chinese Medicine, Doctor of Traditional Chinese Medicine, Doctor of Acupuncture, Doctor of Natural Medicine, Doctor of Integrative Medicine and Doctor of Humanitarian Services. One of his great honors was being knighted into the Sovereign Orthodox Order of the Knights Hospitaller of St John in 2009. Currently he is a member of the Board of Orthomolecular & Integrative Medicine and World Organization of Natural Medicine Practitioners where he also functions as Ambassador at Large North America and the Chancellor. He is the President for Beyond Abilities Centre (a not-for-profit charity Organization) and department head of Acupuncture and Addictions for the College of Humanitarian Medicine. Dr. Ngui is now Chairman of the Academy Of Acupuncture and founding director of the Canadian Practitioners' Association Of Asian Medicine. He has been awarded many accolades including Co-Chair to the World Congress of Qigong and Natural Medicine, and being given the highest honour of being named Qigong Master of the Year.

Stanley's son, Justin Ngui has been training in the Chinese Qigong, Traditional Chinese Medicine and Gongfu to strengthen his mind, body, and spirit as a part of his culture since he was a small child. His goal is to spread the knowledge of the ancient arts of Qigong and Traditional Chinese Medicine to our generation and the next. In order to do this, he promotes the integration of both the eastern and the western philosophies in a way that is modern and demystified. By the synthesis of the two philosophies he is able to show others how their health and well being are improved by using traditional concepts while still maintaining the active life of the contemporary individual.
Dott. George Xavier Love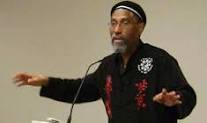 www.bluedragonqigongacademy.com
Dr. George Love, Jr., Doctor of Oriental Medicine and President of 4 Doors to Dao, is a Florida licensed primary care physician and Board certified Acupuncture physician since 1986. He has engaged in the private practice of Herbology, Acupuncture and Nutrition since January 1981. Dr. Love received a Bachelor of Arts 1966 and Masters In Biology degree from Temple University 1976. In 1982 he received a Ph.D. in Sports Medicine from the American College Sports Medicine. He is the Medical Qigong Master of Blue Dragon Immortal Qigong specializing in the treatment of Lung/Colon, Breast/Prostate and Lymphatic/Bone marrow cancers. He has created five fun Qigong Dances to address emotions, respiratory, spine/brain, joints and internal organs. These 5 Qi Dances are an easy way to introduce target communities to Medical Qigong aka Meridian Exercise.
Nadia Linda Hole MD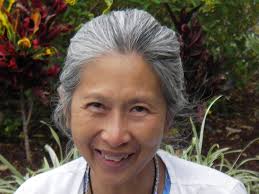 www.alohamd.com
As a selected master for the 2012 & 2014 QiGong Master Summits, consulting editor for the landmark textbook Chinese Medical QiGong, contributing author of chapters on QiGong & KHT for complementary medical textbooks, columnist for international emag Yang-Sheng, & graduate of Princeton, Duke, & USHS universities; Dr Linda is an award winning pioneer bridging Qi & Spirit, with medicine.
Her passions include healing in the way of Love, dolphins, dancing, & empowering others to truly live their dreams.
She has served on many faculties, including the World Congress on QiGong, World Org of Natural Medicine, Raw Spirit, Am Holistic Medical Assoc, & Am Ac Pain Management.
She currently serves on the boards of the Free Distance Healing Qi Project, Peace Calls, & IAMQI; non-profits dedicated to bringing a more Qi centered, spiritually uplifting approach, to medicine, families, communities, & business.
Alongside her healing practice, Dr Linda works with organizations to address, via Qi, & the practical science of "miracles," the "How" of sustainable transformation.
Originally from Tokyo, Japan, 64 years old, he lives in London for the past 28 years. He uses external Qigong (waiqi) to treat dislocated joints without touching, he can perform a 3-D scan on the body using two hands. He can check the health conditions of patients using the sensitivity of his hands. He also knows Tai-ch, Japanese calligraphy, gardening and art.
Sarah Mokone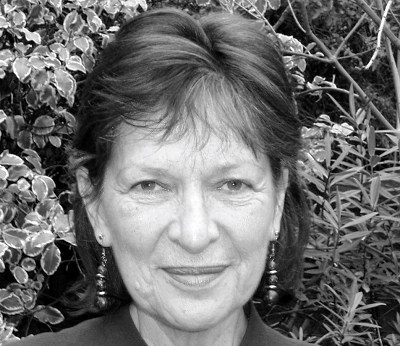 Sara Mokone is an acupuncturist registered with the British Acupuncture Council since 1993. Her background is in community physiotherapy, working with children, families and older people, which she have been doing ever since coming to England from South Africa in 1973. She trained as a counsellor in 1987. She has taught at conferences internationally and workshops at the British Acupuncture Council for acupuncturists. She is a member and teacher for the TCCKF a forum of people who teach Taichi and Qigong to people of all ages or medical needs. Workshops for relaxation for people living with cancer.
Her specialisms include:
Stress management. Preventive health care and self healing therapies - qigong
Physiotherapy for musculo-skeletal problems . Specialised in neck pain, back pain and coping with headaches
Helping people to cope with pain and stress, and recovery after trauma.
Women's health issues, fertility, PMT and menopause
work with people with Chronic long term health conditions such as arthritis, Strokes, Cancer and diabetes
Massage and tuina - acupuncture without needles
One of the reasons she trained as an acupuncturist was because she wanted to work with the philosophy of traditional Chinese medicine, which aims to prevent illness, and work with the person for balance and wellness. IT IS A TRULY HOLISTIC APPROACH to well being: to be proactive and try to prevent side effects from hectic life styles and with prevention, alleviate difficulties whether due to trauma, or recent injuries.
Please note: treatments are taken on in conjunction with and alongside the health practitioners who may be involved in the persons care. Acupuncture and the related skills we use are not curative – rather supportive to a person's well being and medical care.
Wilfried Ströver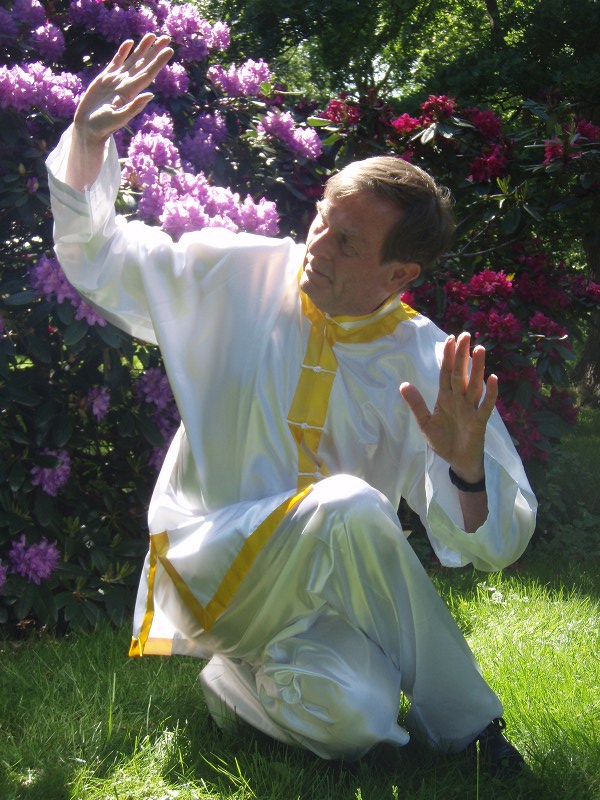 Born in Germany in 1946, he has worked for decades to find a way to live a full life. For many years he has been interested in strategies and management models of psychology, Zen and Qigong. Since 2002 he has specialized in studying and teaching Qigong, becoming the General Secretary of the Yangsheng Association founded by his Master Wang Chongxiao in 2007. He is author of various publications on Qigong. He took part in the International Conference of Health and Longevity in China in 2011, presenting "Quantum Qigong".
Dr Mirilee Pearl, PhD

www.wustyle.com/en/profile/mirilee-pearl
Mirilee trained initially in Biomedical Sciences (Physiology) doing research on regulation of salt and water balance. Always interested in both sport and alternative therapies, she began to practice Wu style Tai Chi Chuan, becoming an Advanced Instructor of the International Wu Style Federation and a Disciple of the Wu family, Vth Generation Grandmaster (Eddie) Wu Kwong Yu. Mirilee trains Tai Chi and Qigong in London at Wu's Tai Chi Chuan Academy where Sifu Gary Wragg is the Senior Representative of the Wu Family in Europe. She is Senior Instructor at the Academy and teaches both tai chi and qigong, is a member of the Tai Chi Union Great Britain and The British Health Qigong Association, and certified as Instructor by the Chinese Health Qigong Association. Alongside these disciplines, Mirilee is a qualified Personal Trainer with advanced training in working with frail older people and those with chronic medical conditions. Mirilee uses her knowledge and skill of Eastern and Western health promoting activity in a seamless practise working with individuals to help them find their path to well-being.
Grandmaster Liming Yue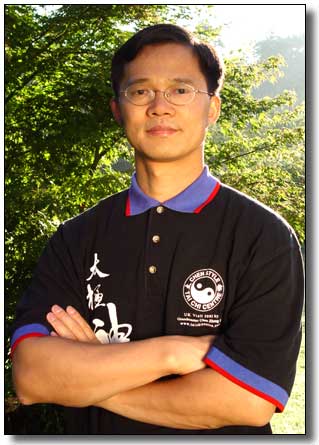 www.taichicentre.com/chentaichi_italy.php
Grandmaster Liming Yue originally began the study of Shaolin martial arts as a child in China in 1972. Eleven years later, amazed by the skills of a young student from the famous village of Chenjiagou he began his journey to understand the internal arts by studying orthodox Chen Style Tai Chi under the 11th Generation Chen Masters in the village. Grandmaster Liming Yue has been accepted as a Disciple of Grandmaster Chen Zhenglei in 1998 and achieved 7th Duan Wei Grandmaster officially awarded by China National Wushu Association in 2004. He holds the Head Judge on Chen Style Tai Chi and Honorary Vice-Chairman of Tai Chi Union for Great Britain. He has also been awarded a title of the 'World Tai Chi Promotion Ambassador' by Chenjiagou Tai Chi village and local government authority in China in 2009, due to his great contribution and achievement to Chen Style Tai Chi.
Having learnt from the most skillful and experienced Tai Chi masters in China and having extensively studied Internal Qigong with masters from the monastery on Nanyue Mountain and Zhangjiajie Forest Park, Grandmaster Yue moved from mainland China to the United Kingdom and founded the Chen Style Tai Chi Centre in 1995.
Since 1982, Grandmaster Liming Yue has helped many students to begin a journey of their own and he now spends his time teaching seminars and training instructors throughout Europe, and producing instructional Books, DVDs and Videos. Through his teaching, Grandmaster Yue has helped to develop a deeper understanding of the principles and philosophy of Tai Chi that is accessible and valuable to all students and scholars.
In addition to his work for the Centre Grandmaster Liming Yue also teaches Tai Chi skills for Medical School of University of Leeds, companies, schools and previously as a part time lecturer for the University of Salford.
Recently, Grandmaster Liming Yue has started to promote Chinese Health Qigong exercises and co-operate with China Health Qigong Federation worldwide.
President of the Italian National Organization of Qigong and Tuina Professionals. Teacher of taping kinesiology in the Traditional Chinese Medicine field at the Italian Academy of study and research on the manual therapies in traditional and conventional medicine.
Dr. Vito Marino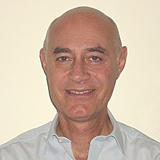 Degree in Medicine, University of Palermo. Three-year Diploma in Acupuncture, Mediterranean School of Acupuncture in Catania. Certificate of Three-year Qualification in Acupuncture and TCM, College of Traditional Chinese Medicine in Shaanxi. Certificate of Conductor of Qigong classes, QI Association. Freelance activity since 1986. Manager of Acupuncture and TCM Clinic, Buccheri La Ferla Fatebenefratelli Hospital. Palermo President of "QI" Association of Palermo. Vice-President of Italian Federation of Tuina and Qigong Schools (FISTQ). Professor of Qigong, FISTQ. Heir to XIV generation of Chen style Taijiquan Xiaojia. III Duan Master in Chen style Taijiquan Xiaojia. Co-author of "Zhineng Qigong - Manuale completo di teoria e pratica di qigong" (Zhineng Qigong - Complete Manual of Theory and Practice of Qigong), Marino, V., Testa, R., Nuova Ipsa, Palermo 2007.
Elke Modaffari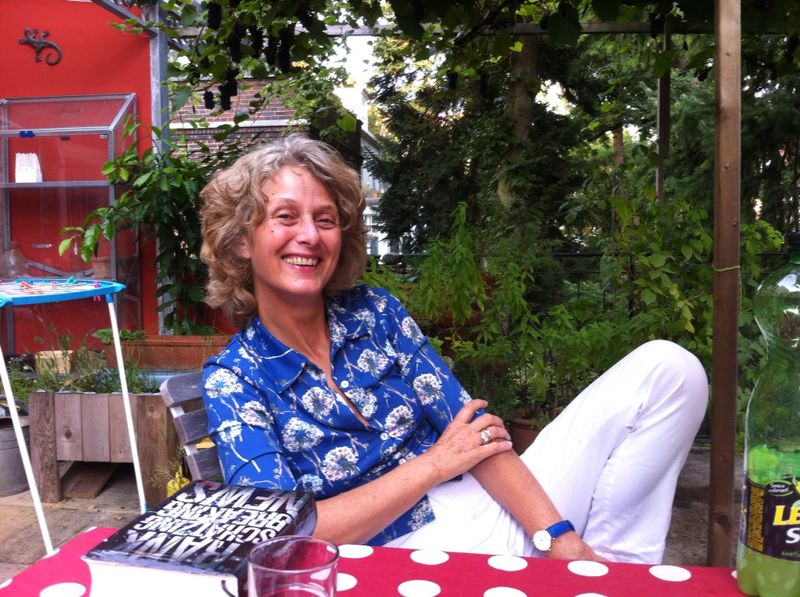 Elke Modafferi was born in Germany and grew up in Rome where she is living with her family. She worked out a whole body aproaching therapy which unifies the practical experience of qigong with various bodytecnics known today.
Therapist of rehabilitation concerning neuro and psychomotricity of childhood – University degli Studi of Rome
Reflexologist - Methode Marquardt, Germany
Expert in proprioceptive body technics - Methode Mézières, France
Co-founder and member of the national association OTTO, Italy
Studied medical Qigong and TCM since 1988. She studied under the masters Li XiaoMing, Liu Dong, Liu He, Ma Xu Zhou, Zhou Min Shen, Jeffrey Yuan
Together with Susanna Taccola (physiotherapist and MTC educater - Scuola d'Agopuntura Firenze and FISTQ) she promotes the Qigong project for women since 2004 in various cities of Italy.
M. Giuseppe Paterniti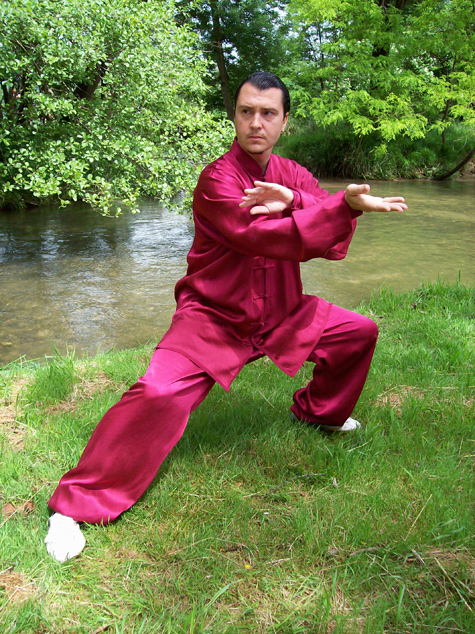 www.stonetempletao.it
Master Giuseppe Paterniti is a member of the Technical Commission of ITKA (International Taijiquan Kung Fu Association) and the founder of "Stone Temple Tao": School of Chen Style Taijiquan and Qigong (headquartered in Treviso - Italy). He is a registered teacher and member of FISTQ (Italian Federation of Tuina and Qigong Schools), OTTO (Operators of Tuina-Qigong and Oriental Techniques) and CSEN/CONI. Giuseppe Paterniti had his first training with Master Gianfranco Pace (ITKA Technical Director) and, later, with some of the most important world-renowned teachers. Gold Medalist at the 2004 Wushu World Championship in Orlando - Florida (USA), Giuseppe has continued to develop his techniques, also in China, meeting some of the most important Masters of Chen Style Taiji Quan: Zhu Tiancai, Wang Xian and Chen Xiao Wang. He is the author of the educational project "Body and Mind in Motion", presented at the University of Padua, which introduces Qigong and Taijiquan in the Primary School as a discipline to improve the conditions of children affected by problems related to hyperactivity, aggression and attention disorders. He also holds courses for instructors (recognized by ITKA, FISTQ e CSEN/CONI) and conducts seminars in Italy and abroad. Web sites: www.stonetempletao.it - www.taijiqigong.it - www.paterniti.it
M. Andrea Lori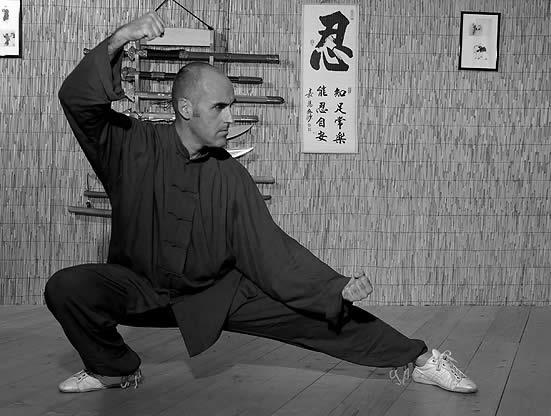 Inizia lo studio degli stili interni nel 1990 con il Ba Qua Quan e poi dal 1994 con il Tai Chi del Gran Maestro Chen Zheng Lei attraverso la scuola del Maestro Carlo Cangelosi.
Dal 2009 segue il Maestro Liming Yue (7mo Duan Wei awarded by China Wushu Association) nello studio del Tai Chi, presso la sua scuola a Manchester UK Taichicentre.uk A giugno 2013 il Maestro Liming Yue gli ha conferito la qualifica di Istruttore 4° livello per il Tai Chi Chuan dello stile Chen.
Dirige lezioni presso la sua scuola Taichichen Roma e presso l'associazione ArmoniaIn presieduta dal Dott. Sergio Sarli, medico omeopata, agopuntore e insegnante di medicina cinese Collabora in qualità di aiutante con la Dott.ssa Elisabetta Corberi, psicologa e psicoterapeuta nei suoi workshop intensivi di Respirazione Olotropica (seminari psicoterapeutici legati alla respirazione e agli stati non ordinari di coscienza).
Dal 2009 segue lezioni e seminari della Dott.ssa Maria Luisa Vocca per lo studio del Qi Gong
Prof. Enzo Brogi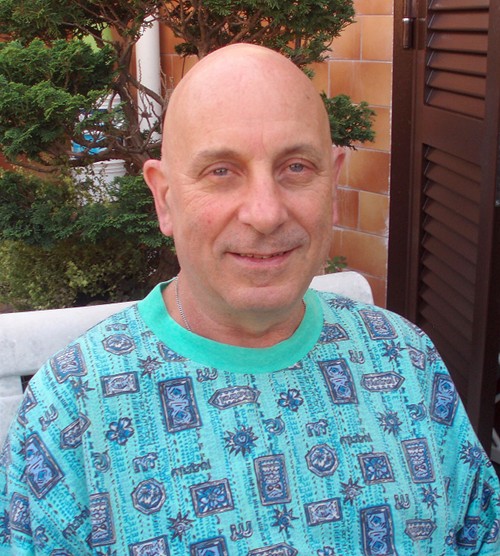 Prof. Enzo Brogi, Professor of Mathematics and Physics at the state Scientific high school Isaac Newton in Rome, with years of experience in the private sector (high school San Leone Magno), Shiatsu operator and Taijiquan practicing of Yang style. He collaborates as a Qigong operator in the activities of the Neidao Association - the Inner Way, on the project "Qigong in Schools"
Marina Monteferri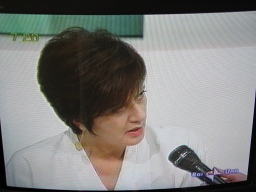 Since 1994 she has been a student of Master Li Xiao Ming and a Qi Gong pratictioner. From 1998 she became a trainer of Qi Gong aknowledged by FIMI - Endas. Since 1990 she is a Shiatsu operator and teacher according to the Master Masunaga method
Paola Conti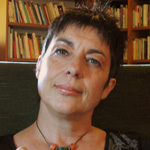 Paola Conti is an Italian health sociologist, counselor and trainer of QiGong. Member of the QiGong Committee of the "OTTO" National Association, for professionals in the field of Qigong and Tuina. She was officially included in the line of transmission of Qi Gong teaching, Hu style (16th generation). Hu Style Qigong (Wuji Yang Sheng Gong) was handed down from master Hu Yaozhen through his daughter master Hu Lijuan. He collected and systematized the heritage of 15 generations of doctors and great masters. Master Hu Lijuan passed down to her the secrets of the ancient practices of Qigong in quiet and movement, including autogenous movement that lowers stress, strengthens the immune system, reduces chronic inflammation, and improves cellular metabolism and aging.